UETN Field Engineer Stroh DeCaire dies unexpectedly
Stroh DeCaire, a longtime engineer for the Utah Education and Telehealth Network (UETN) passed away unexpectedly Monday night surrounded by family and loved-ones.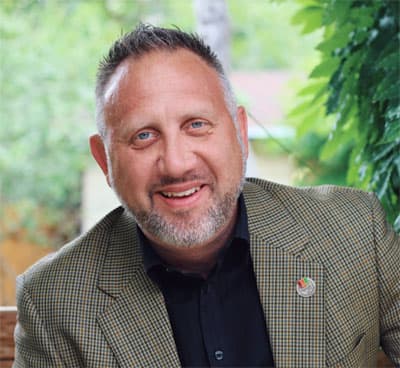 (Salt Lake City) - DeCaire was a gregarious and hardworking engineer who traveled the state to ensure that UETN's broadband network was robust.
"Stroh was as an outgoing and lively part of our dedicated Field Operations team. We mourn such an unexpected loss to our UETN family, and wish peace and closure for the loved ones and friends affected by his passing," said UETN CEO Spencer Jenkins.
"We have lost an important part of UETN," explained Jim Stewart, Chief Technology Officer, as he broke the news to managers early Tuesday morning. "He was a member of our family." UETN provides statewide broadband to education and health care and is headquartered at the University of Utah in Salt Lake City.
DeCaire was born and raised in Flint, Michigan. He was an active member within his community of Kaysville as a member of the city council and the Kaysville planning commission. He was also a longtime volunteer at public radio station KUER-FM which shares studio space with UETN, UEN-TV and PBS Utah.
DeCaire spent 14 years as an active-duty member of the Air Force and many years after working at Hill Air Force base as a civilian, with a concentration on electronic warfare. He also established relationships around the state of Utah working for Conterra prior to UETN.
"Prior to DeCaire's passing his focus was on supporting UETN's IVC services installing and updating video-based classrooms where he worked closely with his field counterparts, video operations, logistics and application engineering," said Jeff Egly, Associate Director of UETN. Memorial arrangements are pending.